Baja by Motorcycle, March 2004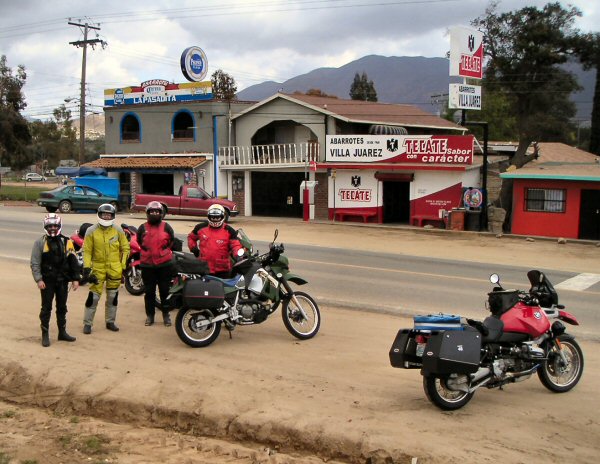 A friendly local took this shot of (from left to right) me, Mark, Debb and Phil on Hwy 3 between Tecate and Ensenada. Notice the clouds -- it was raining when we left the USA, and rained off and on for the first 4 days in Baja.
The bikes were KLRs for Debb and Phil, a VFR for Mark, and my trusty old '95 R1100GS with the huge Micatech saddlebags.