Baja by Motorcycle, March 2004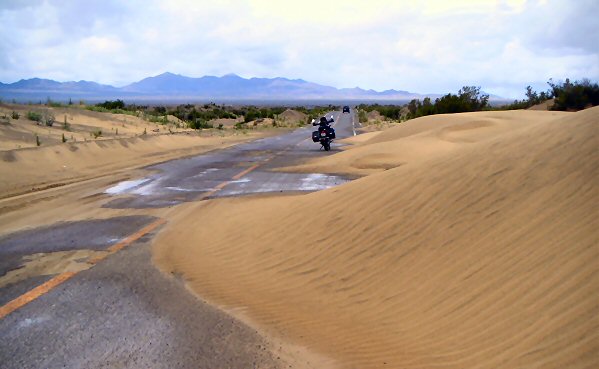 The 3rd day, after spending the night in Guerrero Negro. More rain, and we turned at Vizcaino to head west towards Bahia Tourtugas which is on the end of the elbow of land that juts out of Baja's western coastline.
About 1/2 a mile past this spot the road turned to gravel with muchas washboards. Later it got muddy -- very slippery mud that I could hardly stand on without falling. My GS, with Tourance tires at 20psi, was either dancing sideways on the washboards or sliding about 3 ways at once on the mud -- a real handfull.