Baja by Motorcycle, March 2004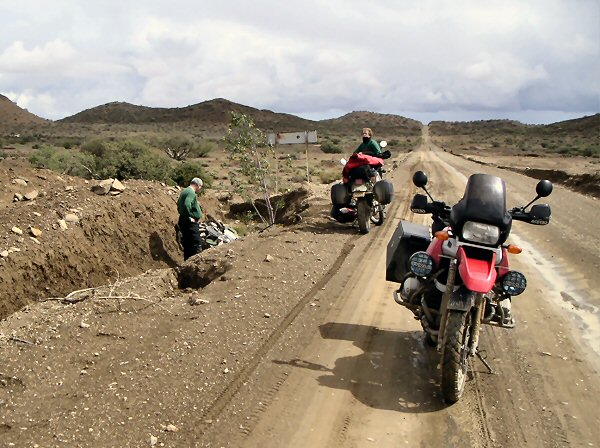 Debb was very lucky. We were all lucky that day, being a couple hours or more from the nearest medical facility, and with no communication other than riding our bikes or flagging down the rare car or truck.
Shortly after this we turned back and headed towards the paved road and "civilization" -- namely, San Ignacio -- where we had reservations for the following few days.