Baja by Motorcycle, March 2004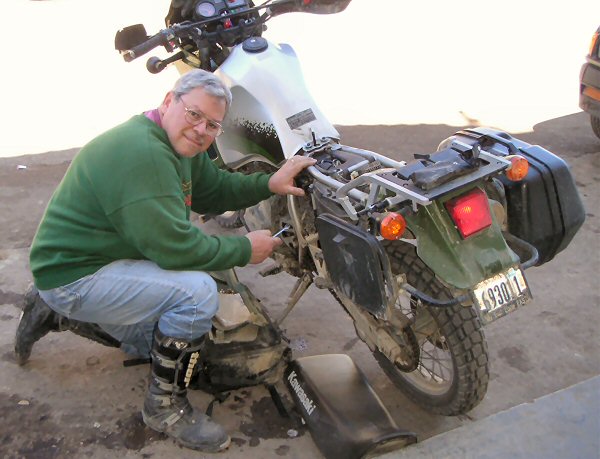 Later that day, we rode down to Santa Rosalia for breakfast. Debb's bike wouldn't start, and Phil had to tear into it. Turned out that all the rough washboards had loosened the battery cable bolts and killed the power. A few turns with the 10mm wrench and all was well again.
In general, we found that the condition of the gravel roads caused anything that wasn't absolutely tight and lock-nutted or Loc-Tighted to come loose and and possibly fall off. We all had stuff come loose and or disappear.